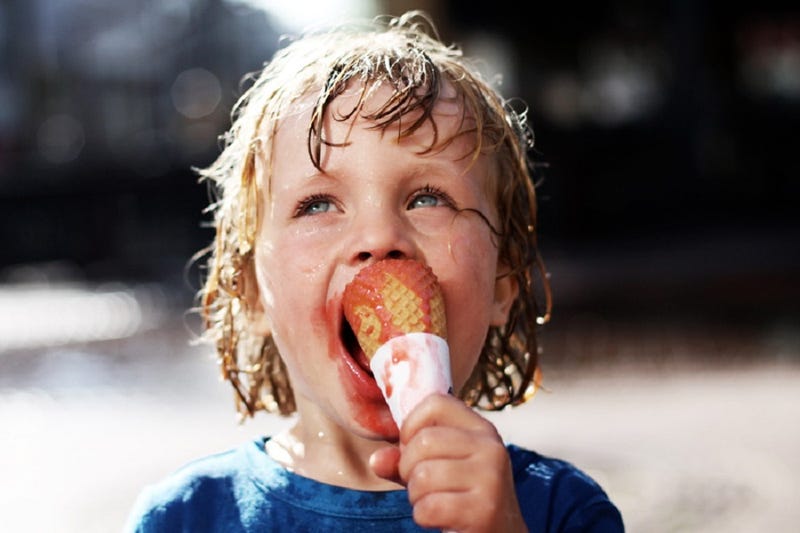 I was at the grocery store yesterday, trying to decide what to have for dinner. I'd eaten a big breakfast and skipped lunch, and I was a little bit hungry, but I couldn't for the life of me decide on something to eat for dinner. I decided to go home and wait until I actually wanted something. The only thing I knew I wanted was some ice cream. I went to the frozen aisle and stared for a while. Then I started feeling self-conscious about even being in the ice cream section. Finally I left without buying anything because I didn't want to go through the checkout line buying nothing but ice cream.
As I was driving home, I couldn't stop thinking about how ridiculous it was. I refused to have something for reasons that had nothing to do with what I wanted, but because I didn't want other people to see what I wanted to eat. And I'm far from alone. There's a tremendous amount of judgment around fat people and what they eat - not even a fat person's overall eating habits (though those aren't anyone's business, either), but what fat people are choosing to eat at any given moment. That fat-shaming is a thing is no surprise to anyone with the most basic level of awareness of the world around them. But the depth and breadth of shame directed at and heaped upon fat people is astonishing - or at least it would be, if it wasn't something that I deal with every day, along with millions of other fat people.
This isn't something imagined. Talking about the feeling of being judged because of what we eat draws the inevitable exhortation that "no one cares what you're eating" and "you're just being paranoid." Despite what the most determined fat-shamers and concern trolls will tell you, people actually do care about, look at and judge what a fat person chooses to eat. Scrutiny of what a fat person chooses to eat literally happens all the damn time, and people aren't afraid to let the world know that they disapprove of our choices.