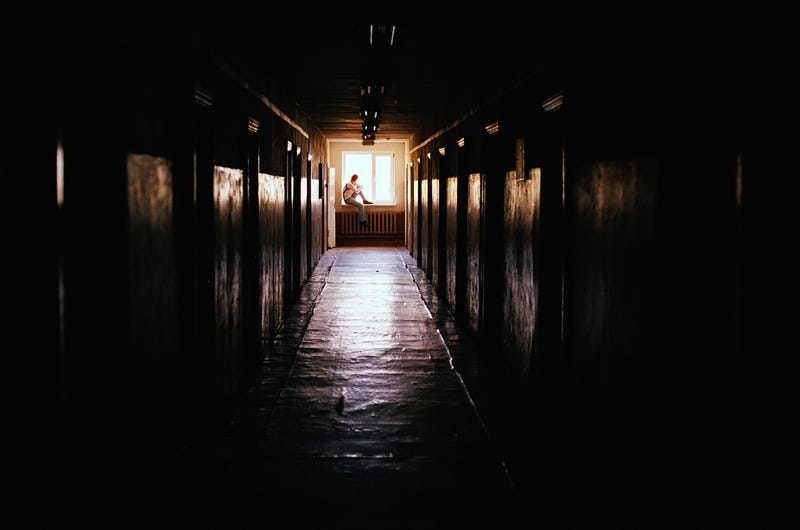 The surprising thing is how boring depression can be.
People that don't suffer from depression can sometimes think it's all sadness, but oftentimes it's just…nothing. Lethargy, apathy and boredom. I sit on the couch, pointlessly clicking away on the internet, playing a half-hearted game of 2048 until I'm sick of the effort and put it down, watching whatever I've decided is going to keep my mind semi-occupied. It's all just so mind-numbingly boring, but at the same time, depression makes changing my circumstances feel so daunting, and in any case, it saps my motivation and desire to do much of anything.
Depression pushes people away, or maybe I push people away because I'm depressed. It's hard to tell sometimes how much control I have over my interactions with other people because simply being present in life is exhausting when I'm in a low. It ruins relationships with significant others (I can attest to that, and so can my significant others), with family, with friends, with co-workers, everyone with whom I come into contact. There's also a cycle of blame that spins constantly, landing (what seems like) randomly on everyone around me and more than sometimes on myself.
I spend a good deal of time thinking about how much blame I deserve for deteriorated relationships. I become a shell of myself, barely interacting with people who care a great deal about me and want me in their lives. Is this failing relationship caused by true incompatibility? Am I utterly unable to maintain this relationship, or is it just easier for me to retreat into myself and leave this person, metaphorically, in the cold? Are the two materially different? Whether I'm physically incapable of giving the love, affection and attention that a significant other deserves to expect from me, or just unable to fight off the stifling nothingness that is depression, the end result is still the same for everyone involved.
Can I blame someone that hasn't experienced depression for not being able to handle mine? Hardly, when I can't handle my own. I can't expect a person to maintain a relationship with someone who, at times, seems determined to wallow. It's not fair to ask someone to be a part of that, to take the poor treatment that comes with being a partner to someone fighting depression – and in my case, it is poor treatment.
I can be surly, and mean, and unresponsive. I'm easily annoyed by the same things that attracted me to this person in the first place. Whether the depression is my fault or not, I can bring a partner's day down to my level without any real effort. That can be dealt with for a day, or a week, or even a month. But I hold no grudge against someone that's fought to stem the tide for longer than is probably healthy finally giving in and letting themselves be swept away from me.
It's not just that I can't shake the doldrums; it's that, at times, depression is its own perverse comfort. Coming out of a low is both relieving and uncomfortable. I suppose it's like being pulled out of the water into a lifeboat in the middle of the ocean. I'm not going to drown, but there's no guarantee that this is going to be any better, and I may drown in the end anyway.
Even more trying is the pressure to interact with others while subduing depression, or at least pretending it doesn't exist. This causes emotional strain on two levels: it's tiring to hold up a happy face when there's nothing to support it, and there's the perception that everyone else has it together. When no one talks openly about depression, it's easy to feel like no one else is dealing with it.
There's an aloneness to depression. We all know it's out there, but it's so abstract. Profound depression happens to other people, people that have had it much harder than me. We tell ourselves (and often we're told by other people) that we don't deserve to struggle so hard, which both makes us more depressed and makes it harder to seek help.
It took me years to visit a therapist; it took me until today to even get in touch with someone capable of prescribing medication. It's so hard to seek help at your lowest and so easy to ignore it when you're feeling good. I'm trying to learn to take advantage of the good days.
The response to the first compendium of depression stories has been overwhelming, and one of the overriding themes in the submissions I've received has been how hearing others' stories, even stories of desperation and despondency and pain, has helped people feel like they're not so alone.